Zort
Web design + WordPress development for Stock and Order Management System.
Thailand's premier platform for managing orders and inventory. It streamlines complex operations, significantly cutting down the time for online retailers.
Visit the site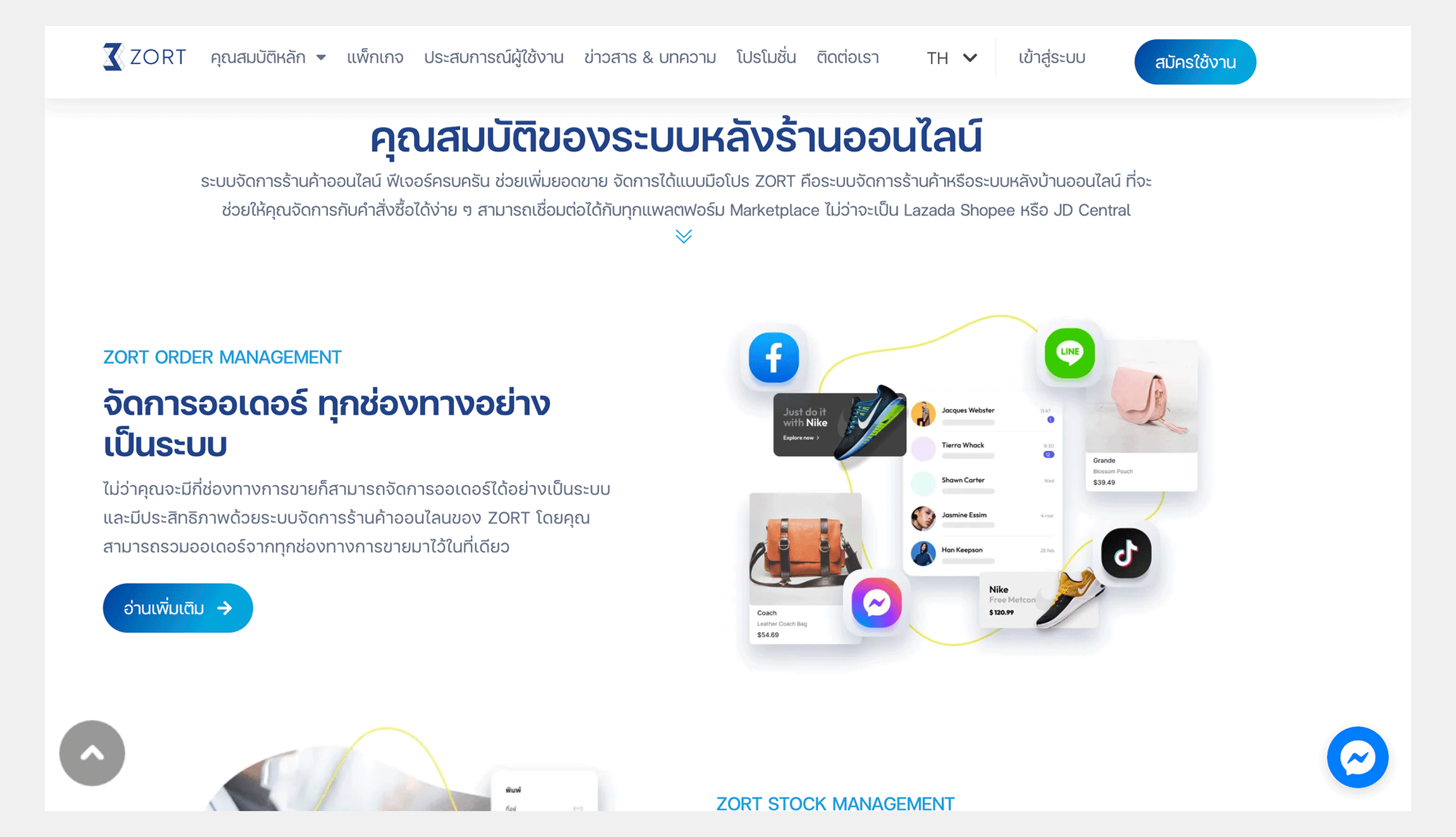 CHALLENGES & SOLUTION
Effective back-end management is pivotal in this project. The marketing team interacts with the website's back-end almost daily. Thanks to WordPress's renowned ease-of-use, the client was provided with a tailor-made website. Most pages offer backend content-editing capability, ensuring flexibility. While some features might be slightly intricate, they are still more user-friendly than other platforms. The client also emphasizes the importance of SEO, and a WordPress-built website facilitates their marketing initiatives.